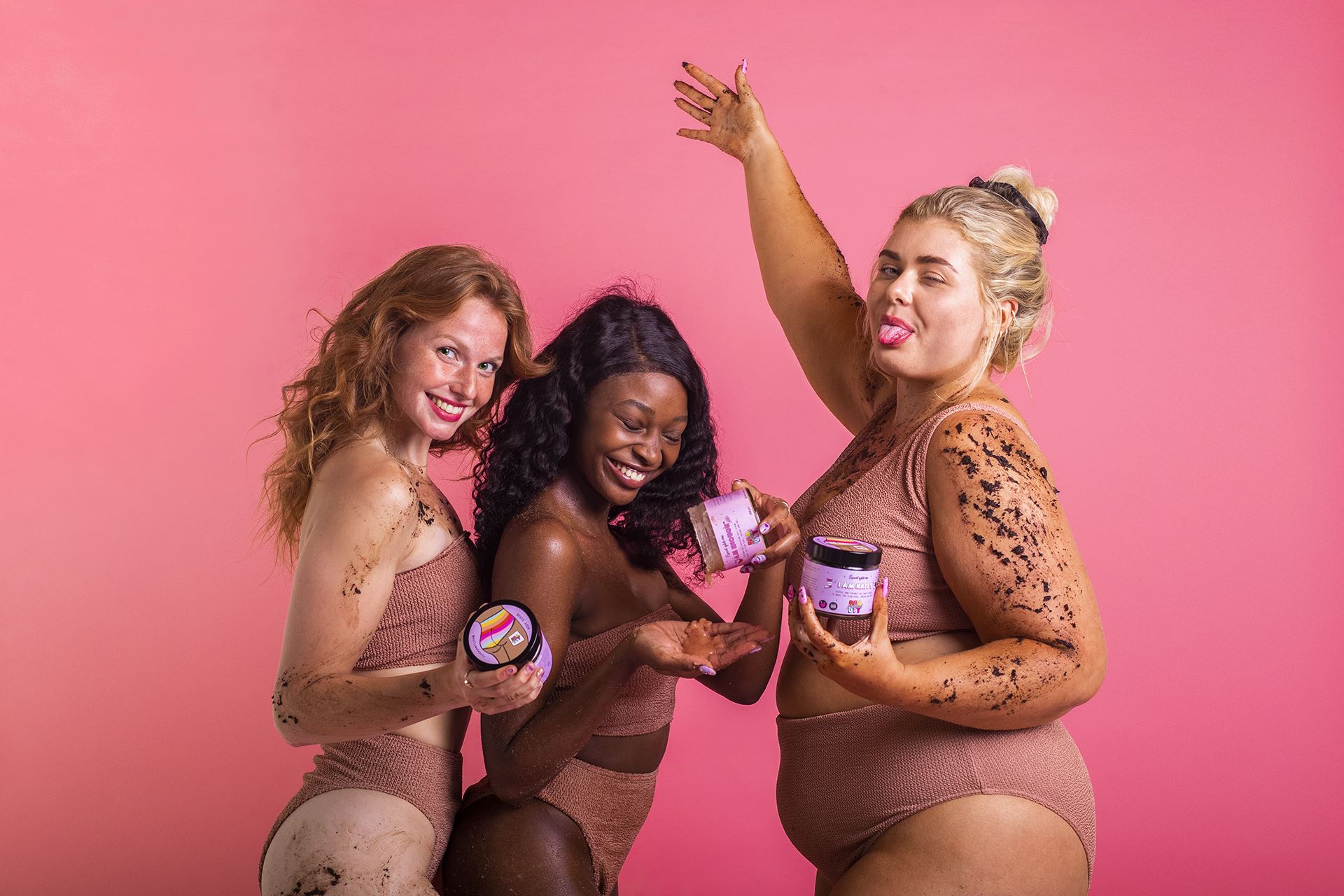 The rundown.
A real beauty brand, based on real girls. Mallows Beauty encourage you to take some for what's most important; you. They're saying goodbye to 'perfect' photoshopped imagery and hello to 100% real – real skin, real bodies, real people and real results. What's more, they donate 5% of profits to mental health charities. Big up!
Services
Paid Social Advertising, Content Creation
Sector
E-commerce
The brief.
Starting a business in the middle of a pandemic, when the future seems a little unpredictable, doesn't seem like the smartest of ideas, but for Laura Mallows, it was the best one. Mallows Beauty approached us back in 2020, initially seeking to help support the launch of their new-to-market self-love beauty brand and in particular their hand sanitiser during covid.
When we first met Mallows, their internal resources were pretty stretched. They were new to the market and needed to build a reputation online, whilst gaining trust for their products in a highly competitive space (easier said than done for skincare brands). Unsatisfied with their current efforts Mallows needed an expert social-centric agency that would come in, revamp their current e-commerce led output, whilst developing a creative style that fitted both the general ethos of the brand and stayed true to the distinctively recognisable and fun nature of their identity. Coming up with ways to promote their brand that met restrictions as well as appealed to the market. Oh, and help them sell bath bombs and lots of them.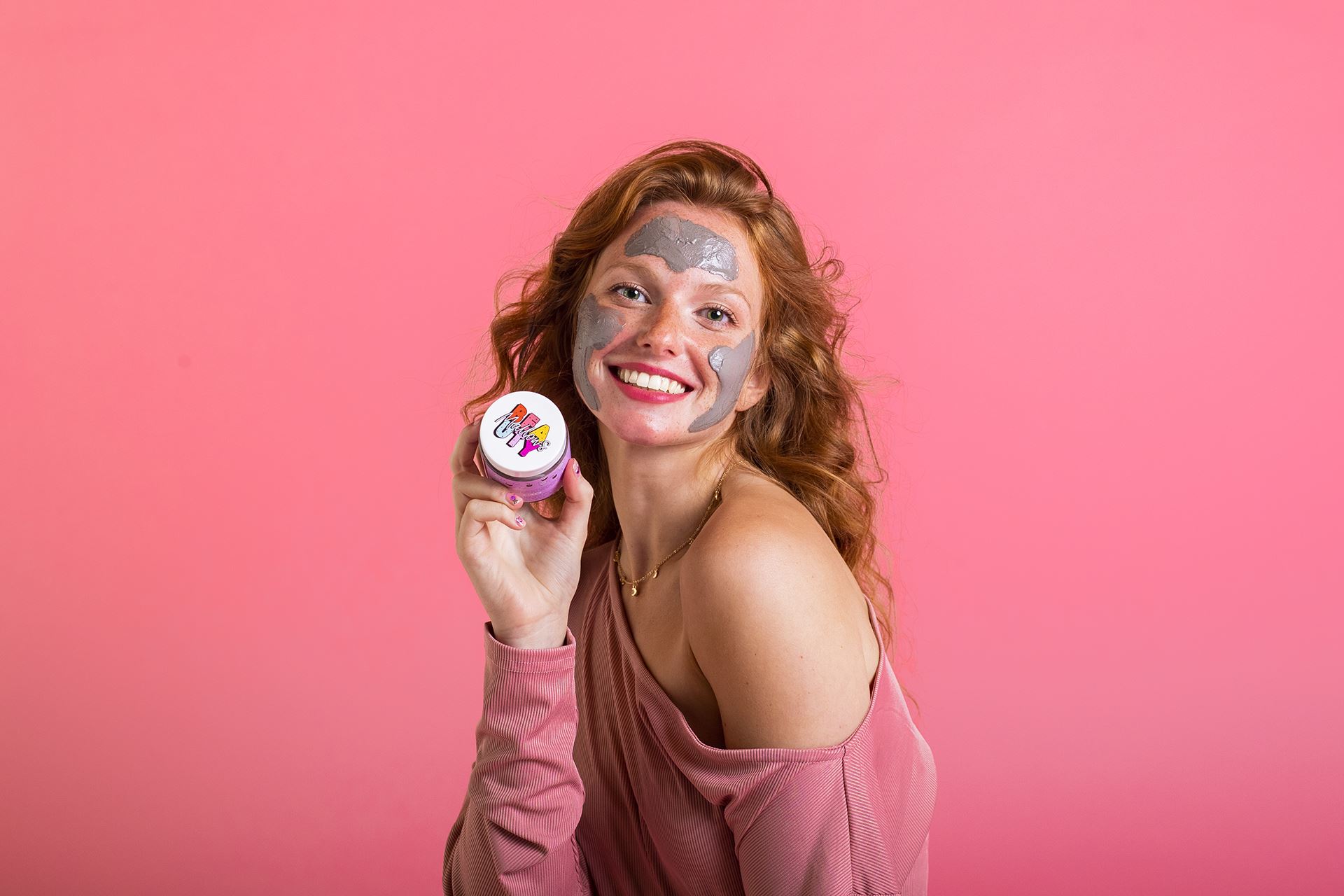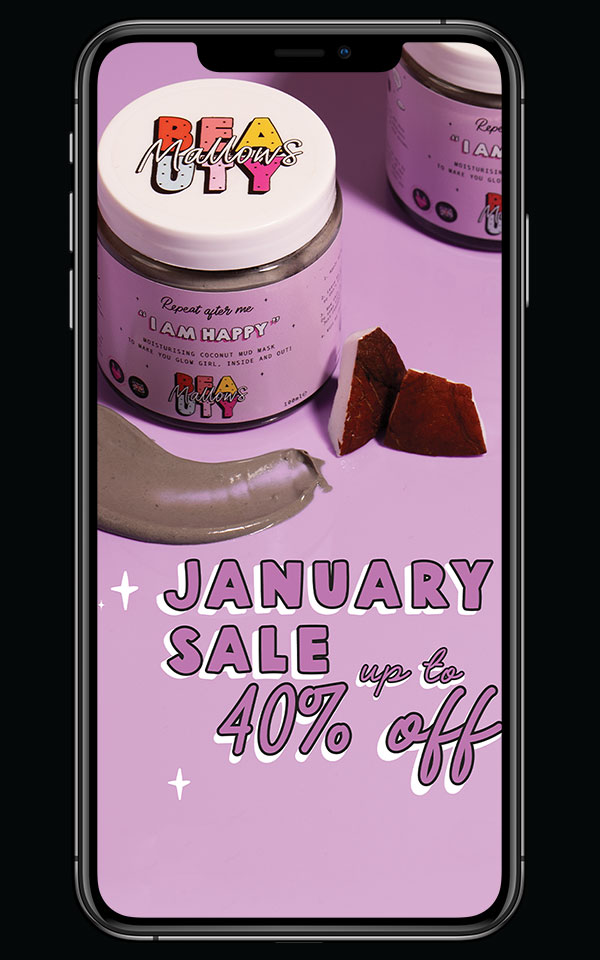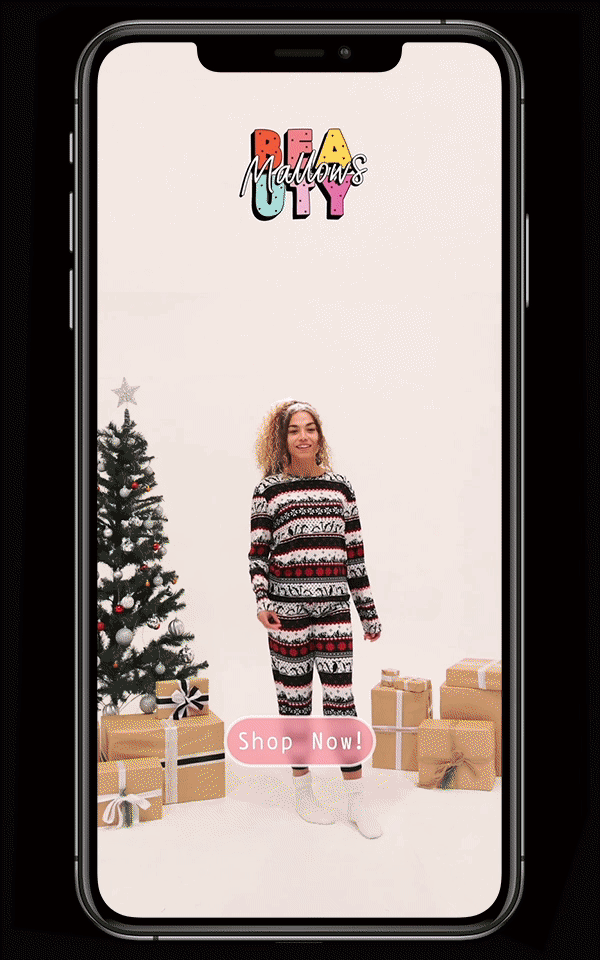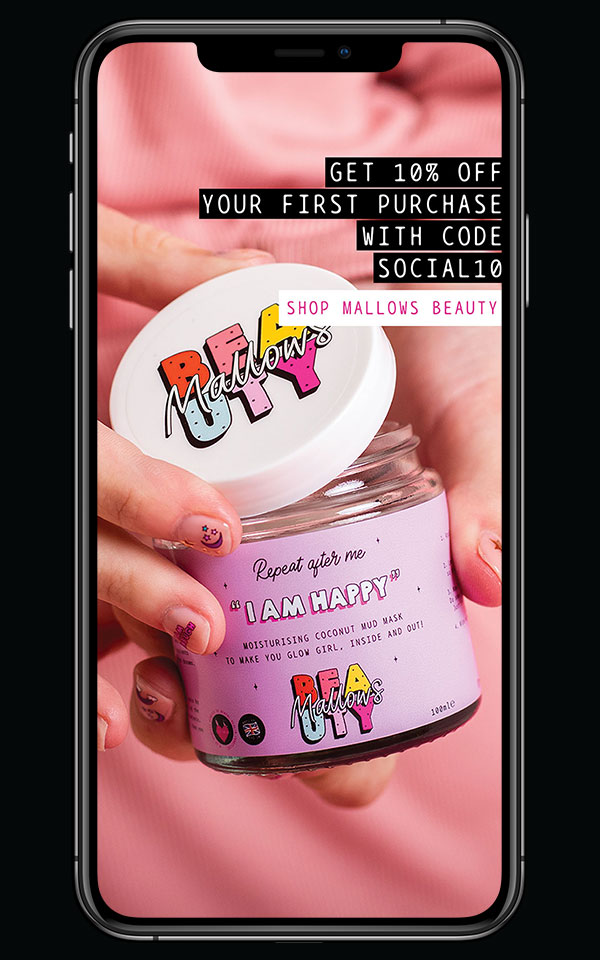 How we did it.
The strat.
As with all our projects our initial approach was to create a clear social strategy for the guys over at Mallows. We started by delving deep into their current audiences, looking at which content resonates best, as well as reviewing any crucial customer insight data. They'd already started to build an audience on their organic social using Instagram. We knew we needed to align their new content with the latest trends and channels, keeping reactive whilst using smart and retargeting paid tactics to develop their engagement and website visitors across all channels.
Audiences.
We built cold audiences based on interests such as Pretty little thing, Little Mix and Missguided whilst also targeting past customers with a high lifetime value and look-alikes of people who had brought from Mallows. TikTok was used to attract audiences, showcase unfiltered content. And in a society of blurred lines, we needed to become aware of the limitations when advertising skincare online, which naturally came with its challenges. But combined with best practices and awareness for social trends, we created a plan of attack across both organic and paid social advertising built on delivering data-driven creativity. Complimented by ultra-targeted ad copy that homed in on the USP of the products, retargeting people who've already clicked on our ads, emphasising all unique value propositions, whilst adding a sprinkling of fun.
Content.
We needed social content that was engaging, social-first and seriously thumb-stopping that resonated with the target market. So, we focused on creativity that equally showcased brand and product in balance but kept the fun light-hearted Mallows Beauty personality. Our creative team delved deep into their plethora of talents to produce a wide range of animation, photography and graphic design elements to deliver a fun and unfiltered look and feel of the brand. We produced high-quality brand videos bringing brand awareness and engaging content to the audience to show who Mallows Beauty are and what they stand for.
Visuals.
Video has been especially important as it resonates well with audiences and secures better results with ads. Plus using user-generated content supplied to us, that gave the raw unfiltered content where the audience doesn't feel they're getting sold to. High-quality photography also played an important part, combined with graphics that could be run across social ads made for all the relevant sizes story, feed and ad placements.
Paid Advertising.
Mallows paid advertising aims revolved around growing engagement, sales and general brand awareness. So, our team aimed for greater purchase optimisation aiming to get any 'low hanging fruit' across the line. We also focused on getting people onto the website, building consumer data to develop strong audiences in Ads Manager, trying to minimise the amount of time is in the learning stage whilst increasing the traffic volumes and ad to carts on the website. We delved deep, establishing the brand aims, exploring both adaptive and responsive strategy methods to better connect with their youthful, feminine audiences, leveraging all platforms to create a recognisable and engaging aesthetic for the brand.
Smart shopping.
We've recently launched a smart shopping campaign to improve Mallow's merchant centre by adding custom tags split into ad groups displaying vegan, coconut, bath dust, gentle, cruelty-free. to their products so if an item is doing well we can categorise this and optimise. Pulling profitable products into their campaigns and utilise them further.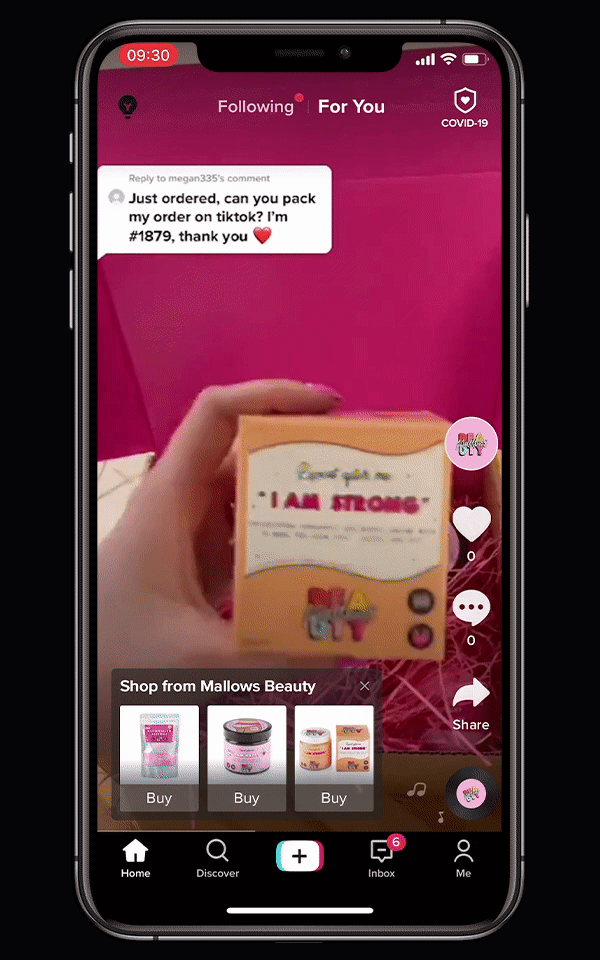 533% growth in revenue on TikTok
Having only been around in its current form since late 2018, it's still very much early days in the TikTok advertising world. Despite this, a recent partnership between TikTok and Shopify saw them dabble in the ecommerce space for the first time. Through our close partnership with TikTok we decided to put their new ecommerce ad functionality to the test. See what we achieved for Mallows Beauty here!
View full casestudy
Is this what you're after?
Let's have a chat!
Get in touch
Please complete the form below and one of our team will be in touch! Or, feel free to call us on 02920 253 850.