The rundown.
Greetings cards for the brave, outrageous and damn right vulgar (a match we felt was made in heaven). Banter Cards are a family-ran funny and rude cards company bringing their customers products designed to make you squeal with laughter! However taking all the fun out of a good time, Facebooks strict regulations make advertising products plastered in swear words pretty difficult. Naturally, we love a challenge and being tasked to promote a brand of which 90% of their products have swear words is certainly something that the team thrived on.
Services
Paid Social Advertising
Sector
E-commerce
The brief.
In January 2020 the legends at Banter Cards approached us to support them in their boosting their paid social advertising efforts. The brand had already built up an amazingly loyal following on social which was further reinforced when they appeared on BBC3's Young Welsh and Pretty Minted. Banter Cards sought an agency who could work within the regulations of the platforms whilst maintaining the ethos and tone of the brand ultimately to drive awareness and deliver sales.
Our key aims were to grow the brand's revenue by bringing new audiences into the business whilst also improving engagement levels across their feeds. The results speak for themselves with the campaign delivering reach of over 16 million impressions. 

What we did.
We worked directly with the team at Banter Cards to identify which content would be most appropriate for the campaigns. Armed with a huge collection of products we split them out into collections, testing and learning about the audiences and creatives that generated the best results. We mapped out key periods where budget could be extended focus on dates such as Valentine's and Father's Day. As we continue to support Banter Cards we look forward to helping bring their loveable, slightly rouge, fun nature to the online space.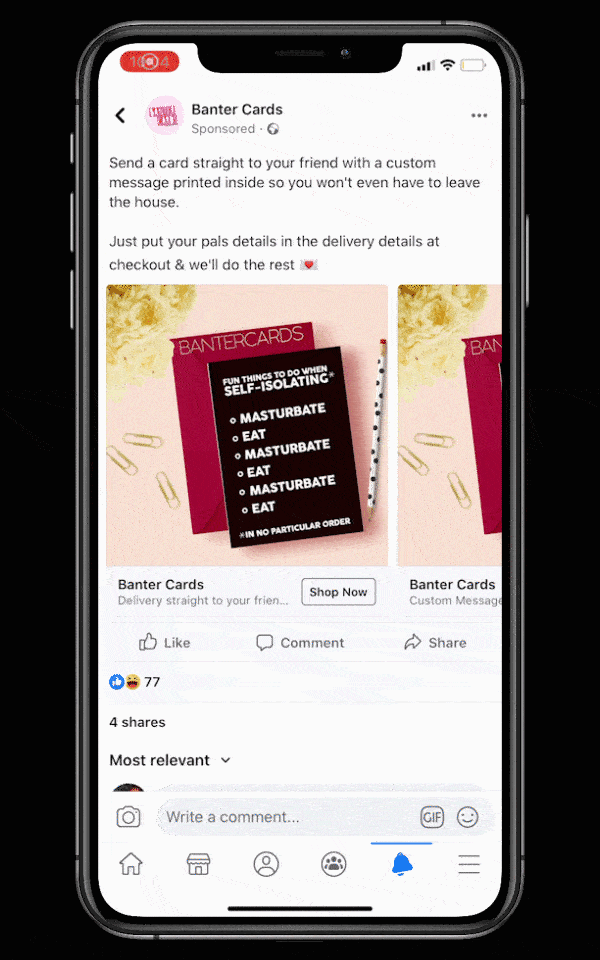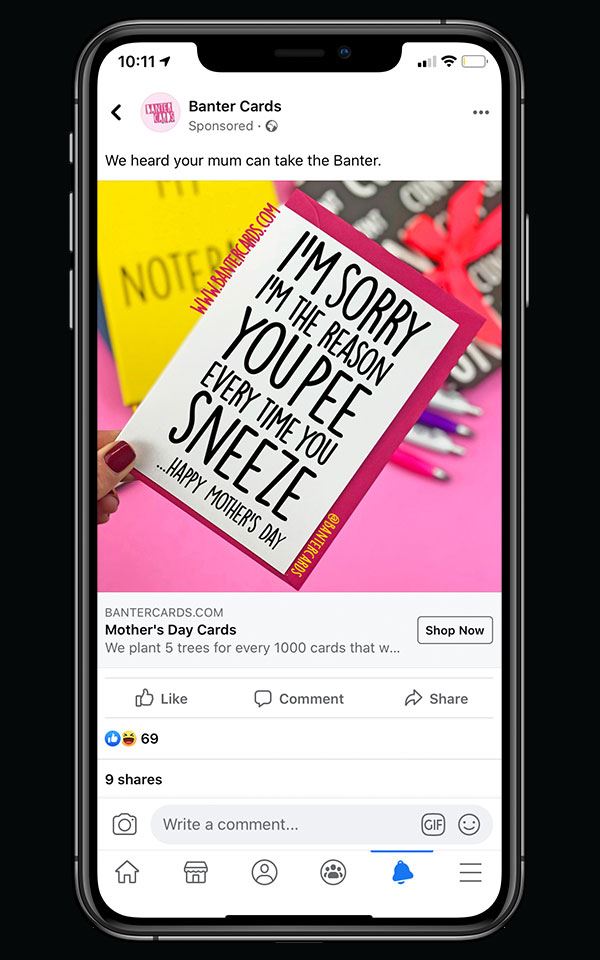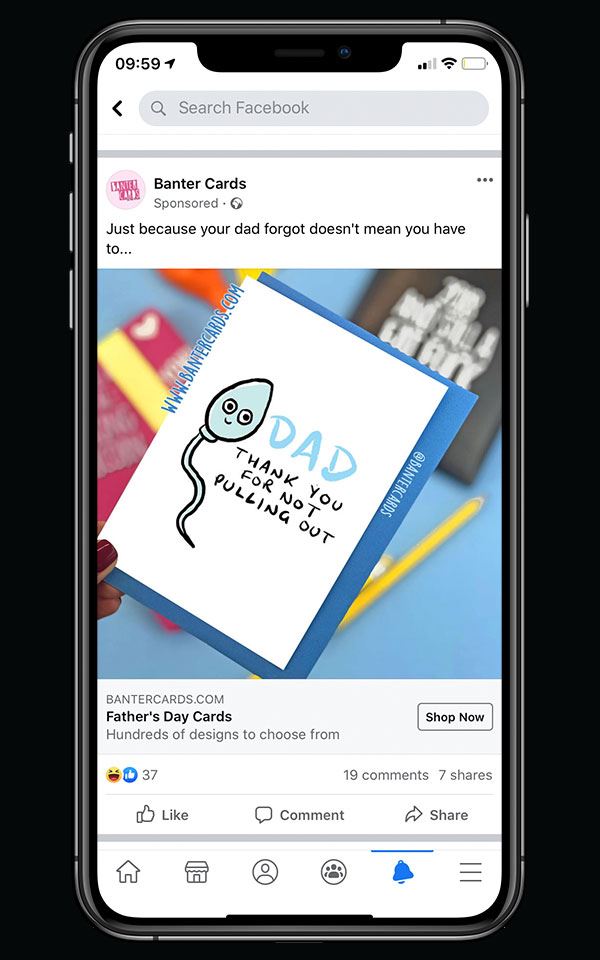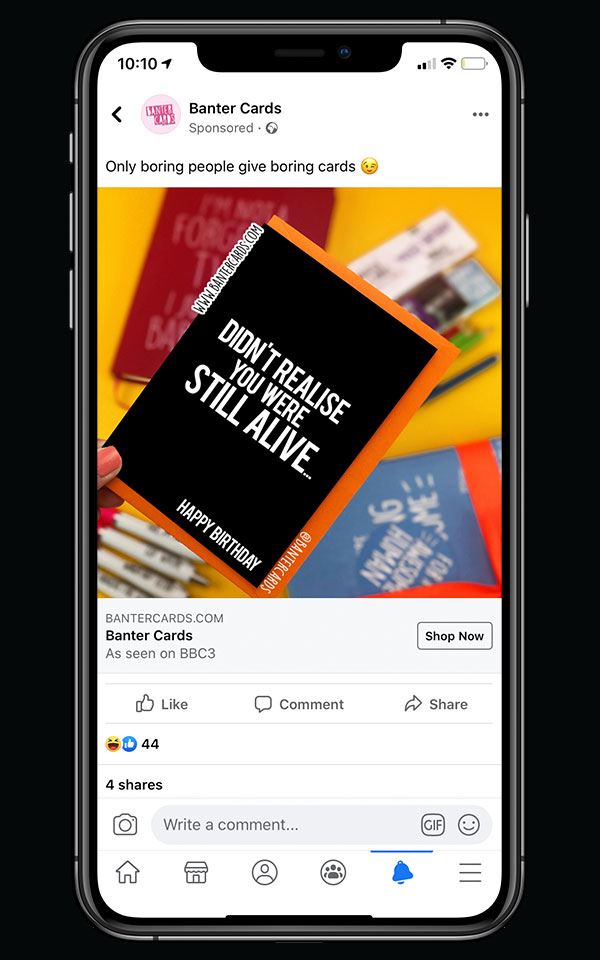 Get in touch
Please complete the form below and one of our team will be in touch! Or, feel free to call us on 02920 253 850.