What is Google Advertising?
Google Advertising is a fantastic way of reaching out to your target market while they search the internet for businesses just like you. Meaning you pay-per-click (PPC)—you'll only ever paying for results being clicks to your website or calls to your business. We ensure your adverts are always in the right place at the right time and seen by the people who matter most.
Google Ads can work for almost all advertising budgets. We can set a limit and never go over it. Plus, we can pause or adjust your ad spend at any point. Combined with strong social strategy, Google ads are a smart marketing alternative that help you reach more relevant customers within a budget.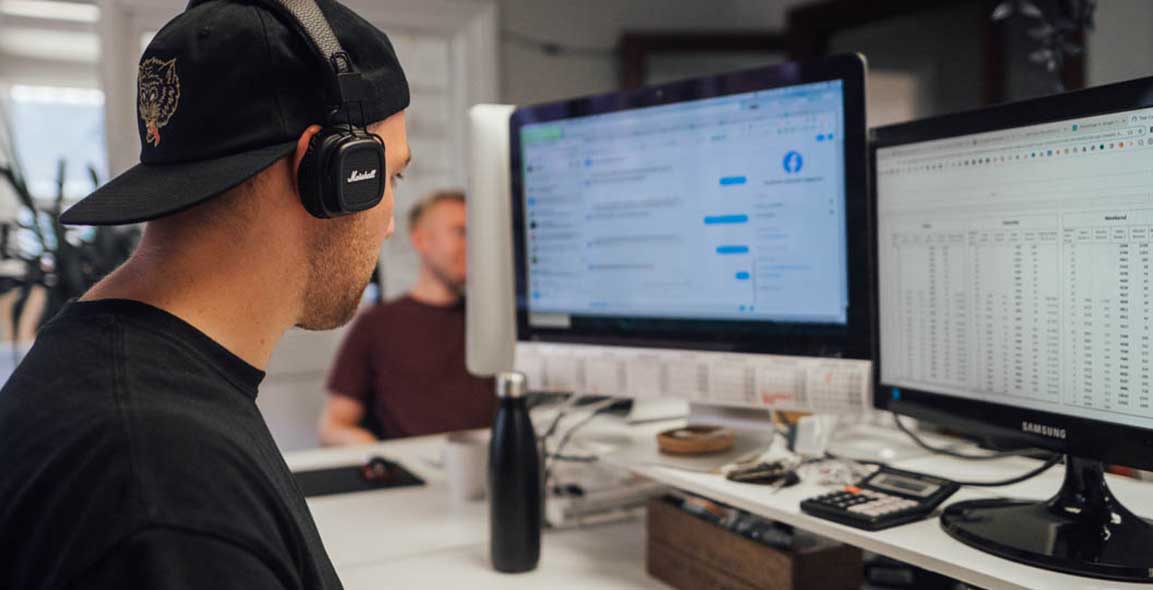 We cover:
Google Shopping campaigns
Google Search campaigns
Display Network
YouTube advertising
How we do it.
Our paid ads team main goal is to help grow your businesses, attract new customers and increase your sales.
Before ads begin we will review all your current Google Ad accounts and come up with a strategy which will help you meet your business goals. We'll work alongside you to fully understand your business, your customers and your unique selling points. We'll then develop and create Google Ads campaigns specifically targeted to generate a true return.
Viability.
We'll kick-off with a session to review your key goals, understand what you are looking to achieve, analysing your competition & ultimately checking that the campaign is suitable for Google advertising.
Plan.
This is a fact-finding session where the end result is a solid outline for your new paid media strategy.
This session is designed to help us paint a picture of you and your brand's ambitions. We'll delve into your audiences to understand what makes them tick and review any past campaigns or Google ad accounts.
Our paid media and strategy team will then begin to map out the campaign, setting clear KPI's and deliverables as determined by you, condensing it all into a Google advertising plan that will detail the technical construction and digital components of the project.
Technical set-up.
No campaign can start without reviewing and testing all current aspects of your ad account. In order for results to be able to be tracked, integration and testing of the current systems are key. This will include both Google shopping campaigns, dynamic product feed ads or search campaigns.
Technical set-up of the platform can often seem like a minefield so we work with you to ensure that the correct technical set-up is implemented across your Google Ad account and your website to accurately measure the success of the campaign and supply results.
Build.
We'll get to work implementing the finalised campaign across the relevant channels. Unlike other social advertising options, Google ad campaigns are less visual which means our approach focuses on ad copy and tone of voice. Our copywriters will offer recommendations to help make your brand's words stand out.
We'll also make sure that your paid ads give the best possible functionality across mobile, desktop and everything in between.
Optimisation.
We follow a linear process. Once a project begins we never stop striving for the best result. It'll be under a constant state of review and improvement with our paid media team checking and analysing data on a daily basis. They'll be making the necessary improvements whilst considering budget, cost acquisition, new customers, re-targeting and CPM.
We work fluidly adhering to the bounds and recommendations of the platforms.
Reporting.
Reporting and transparency is key for us. Every day you'll receive a report into your inbox which details the campaigns true return on investment.
We make this measurable depending on your KPIs, from those who sell products online to others who are looking to increase engagement and awareness of their brand.
It's all there in black and white so you can see you're always getting bang for your buck.
We let our work do the talking.
Get in touch.
Please complete the form below and one of our team will be in touch! Or feel free to call us on 02920 253 850