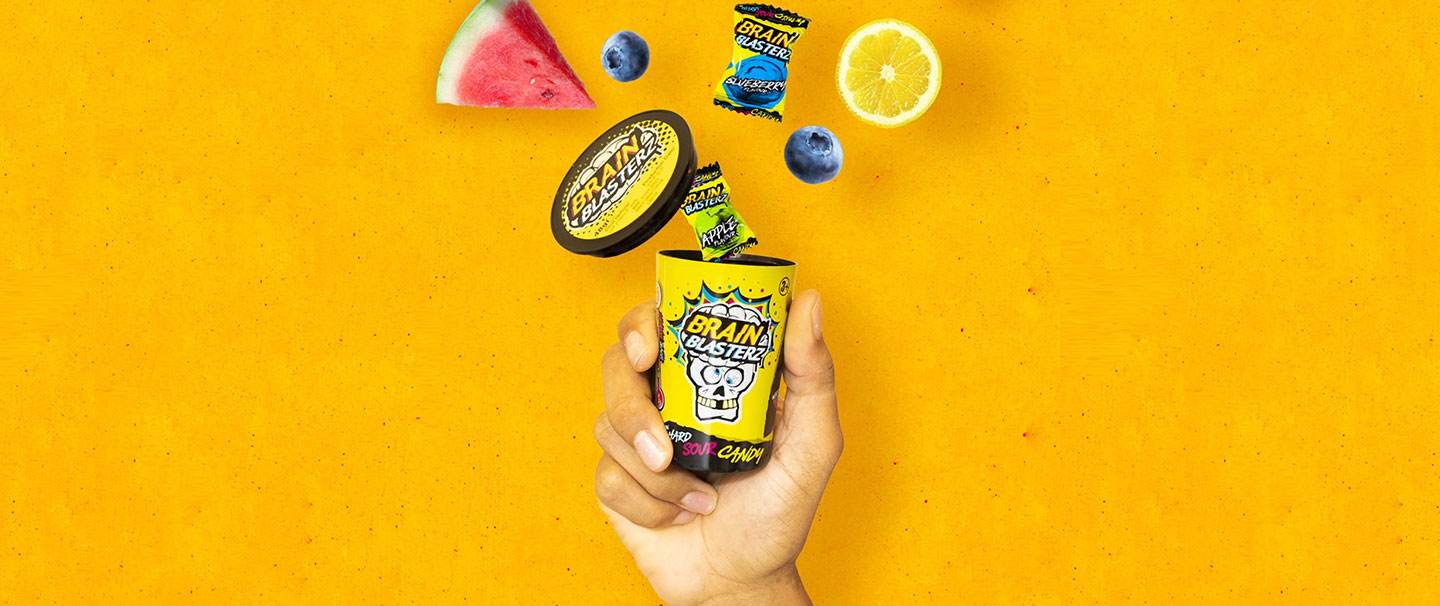 The rundown.
Brain Blasterz launched in 2011 to change the sour candy game, shortly after establishing themselves as Europe and the Middle East's #1 Sour Candy Brand, with products sold in over 40 countries worldwide. Brain Blasterz can meet all your sour needs.
Services
Paid Social Advertising, Content Creation, Organic Social Management, Social Strategy
Sector
E-commerce
The brief.
BrainBlasterz approached us back in April 2019, looking to engage with a social media marketing agency as they moved into an exciting era with their new-to-market confectionery brand. So, they needed help upping their social game to cut through with the target market. We looked to build Facebook and Instagram mostly through high-quality creative organic content. With the product being stocked across the globe it is also important for content to be suited to each location and the strategy to encompass multiple nations.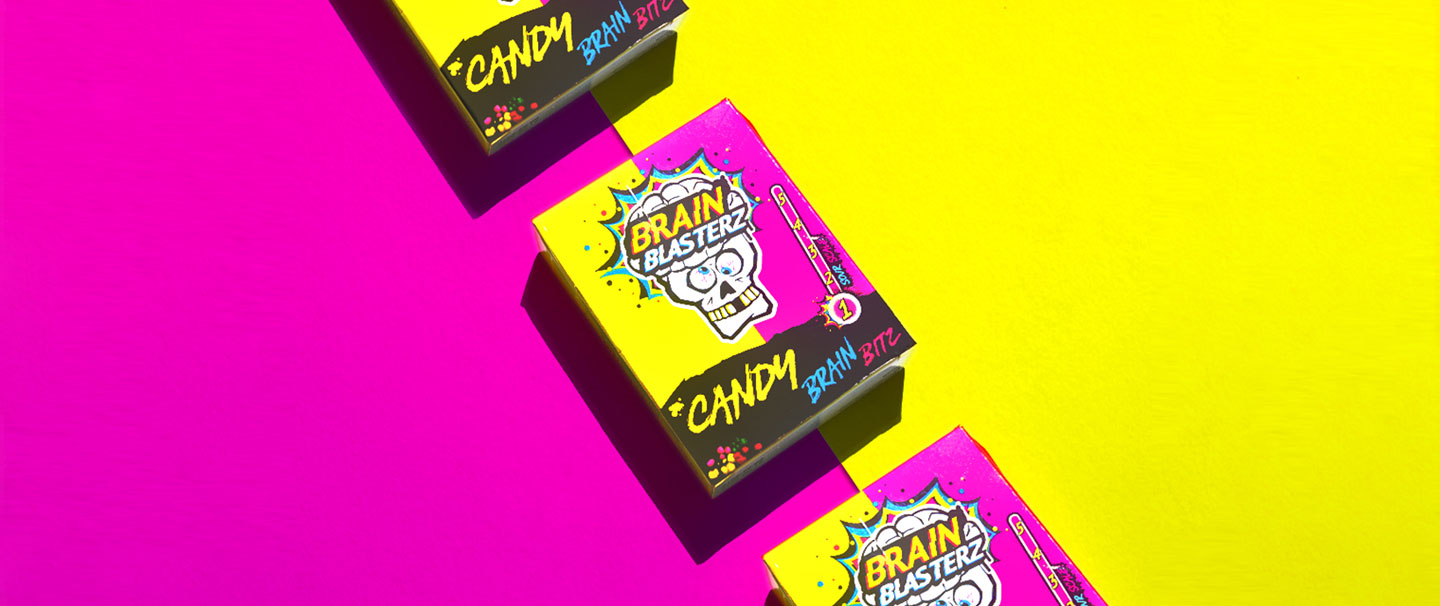 The strat.
Our aim was to utilise paid advertising to reach the highest share of the market as possible and when they came to check out the channels, have top quality content to keep them engaged and build a community. We knew we needed to align their new content with the latest trends, keeping reactive whilst using smart paid tactics to develop their presence and through giveaways using the latest native functionality to continuously evolve the channels. And in a society of blurred lines, we needed to become aware of the limitations when advertising to kids online, which naturally came with its own challenges. But combined with best practices and awareness for social trends, we created a plan of attack across both organic and paid social advertising built on delivering data-driven creativity. 
Content.
We needed social content that was seriously engaging, social-first and thumb-stopping that resonated with the target market. So, we focused on creative that equally showcased brand and product in balance. Our creative team delved deep into their plethora of talents to produce a wide range of animation, photography and graphic design elements to deliver a striking and interactive look and feel of the feed. We turned to Instagram story giveaways, competitions and engaging organic content, combined with top-class community management to build deeper connections with the community and boost brand advocacy to enhance BrainBlasterz online reputation. Smashing out content across Instagram, Facebook and Tiktok. With one of our Insta polls receiving over 1000,000 votes in the UK! 
Paid Strategy.
The brands paid advertising aims revolved around growing impressions and general brand awareness. So, initially, our team leveraged consumer data to build strong audiences in Ads Manager. Alongside this, detailed demographic and interest targeting was utilised to find relevant audiences. We delved deep, establishing the brand aims, exploring both adaptive and responsive strategy methods to better connect with their youthful audiences, leveraging all platforms to create a recognisable and engaging aesthetic for the brand. Complimented by ultra-targeted ad copy that homed in on the USP of the products, emphasising all unique value propositions, whilst adding a sprinkling of silliness. The result? a combined total of 20.2M Facebook & Instagram impressions, with 37,450 individual user engagements. Pretty impressive right?
Is this what you're after?
Let's have a chat!
Get in touch
Please complete the form below and one of our team will be in touch! Or, feel free to call us on 02920 253 850.