The rundown.
Depot is the ultimate warehouse space for Cardiff's most creative pop up events. The Depot started life as a pop-up street food venue back in 2015, ever since they've been creating epic new events from Ginstock and By Order Of to Hip Hop Karaoke, Pizza & Prosecco to their Friday night sell-out, Bingo Lingo.
Services
Paid Social Advertising, Content Creation, Organic Social Management
Sector
E-commerce, Events, Hospitality
The brief.
The guys at Depot approached us back in 2018, they'd already built a solid foundation, establishing themselves as Cardiffs new exciting venue, whilst gaining good traction since the launch. As Cardiff's #1 alternative venue clearly, there was a strong visual representation that needed to go alongside the brand. Their potential audiences were vast, whether that's on booze-fuelled students or your mate's grandma on the town for a few glasses of vino. They were no strangers to the social space, the business was using multiple resources to manage both content and management and paid social advertising. So, there was a desire to bring it all under one roof. Depot needed a social-first agency that would come in, drive growth, engagement and revenue using a more refined and strategic approach to what they had ever done before.
How we did it.
We set about achieving Depot a newly refreshed, exciting social presence that spoke directly to their audiences. But most importantly, we set about producing social content that didn't just look pretty, it delivered.
The strat.
As with all our projects our initial approach was to create a clear social strategy for the guys over at Depot. Due to the sheer number of events they were running it was incredibly important to have a significant structure to all social outputs. We made sure each event had enough airtime based on their capacity and audience desirability. Our team put together a clear plan breaking down key dates, creative and ad campaigns that would be utilised to achieve the best results. Due to the nature of the brand we felt there was real opportunities to push the boundaries, our creative team put together social first content plan which looked to engage key audiences, promoting the organic presence of the brand combined with dedicated paid social campaigns with clear return on investment goals.
The plan.
Key to the growth of the Depot brand involved having a strong social plan which we worked alongside the directors of the business and key stake holders to ensure that all events were given the necessary limelight and appropriate content that would leverage revenues for the company across Facebook and Instagram promoting both ticket sales and general attendance. From there we put together a full blueprint of activity across both organic and paid social ads leveraging all platforms to create an exciting and consistent voice for the brand. Whilst our paid-ad teams continually worked alongside ticketing providers to drive purchases through killer ad copy, content and technical set up right.
Management.
On a day to day basis our community and account management team both continued to push content out on Facebook, Twitter and Instagram whilst engaging the events community across Cardiff and further afield. Creating a destination not just for locals but the wider market. This was a brand with a good following, and there was definite scope to increase this but that required producing the right type of content making sure it was put in front of the right people.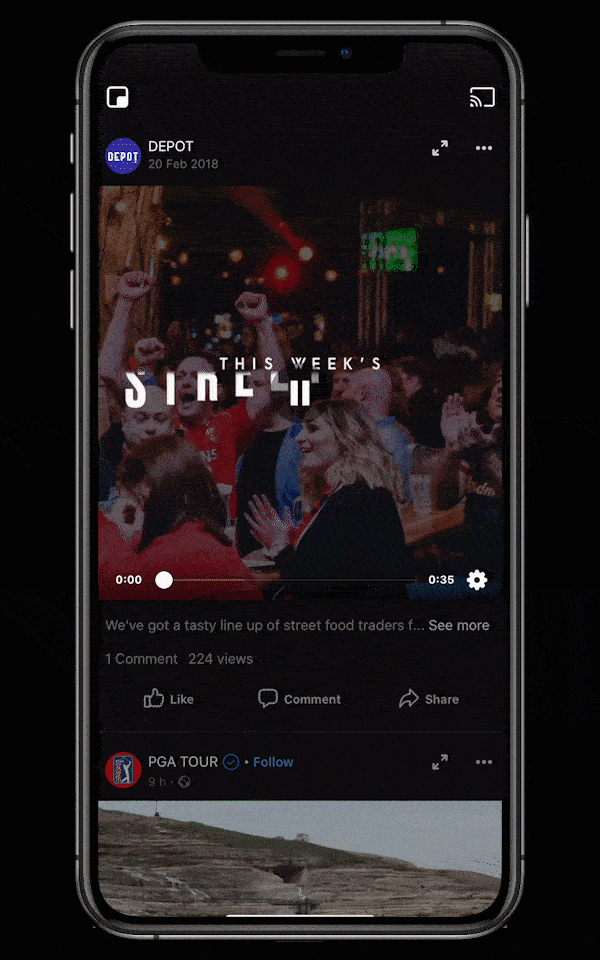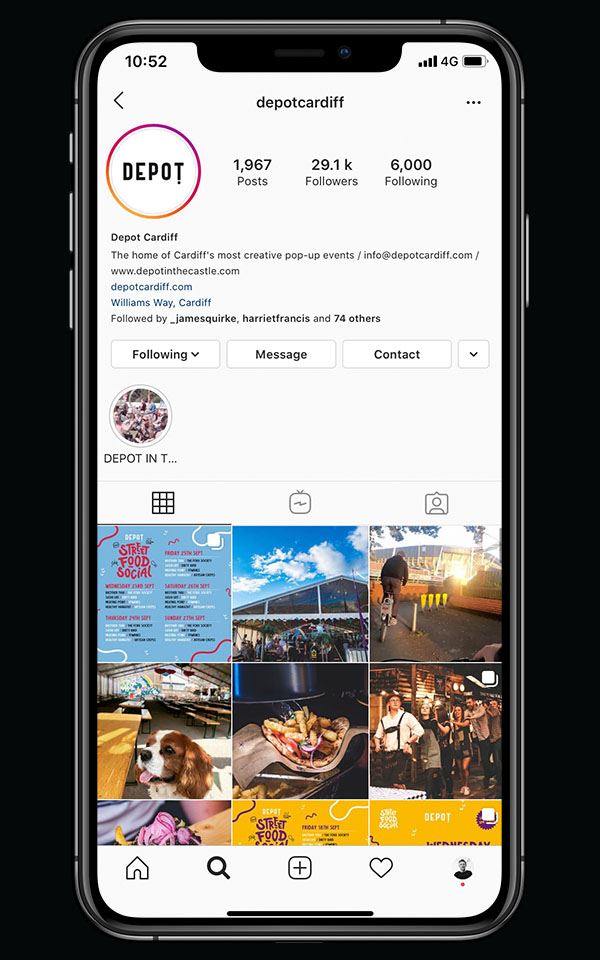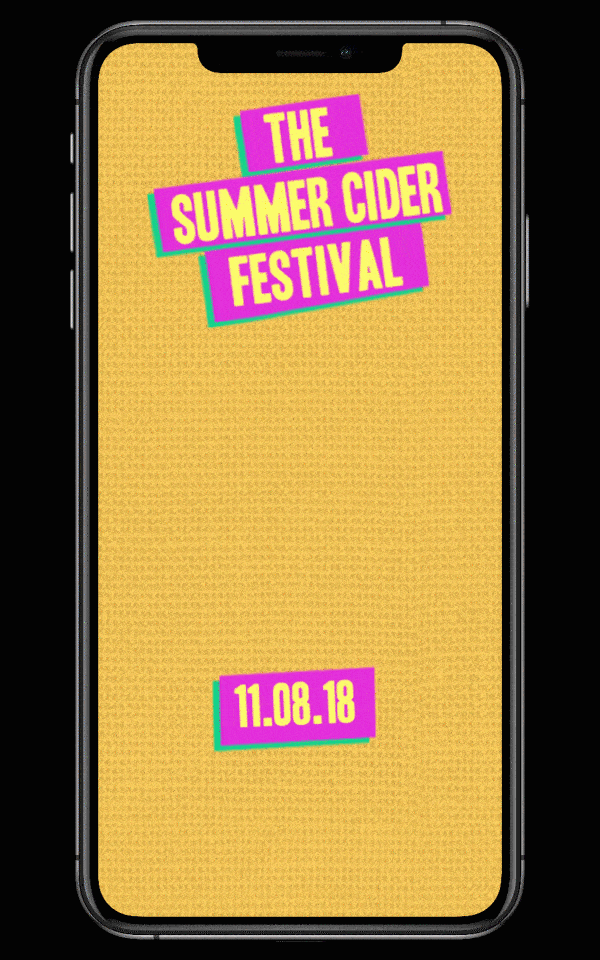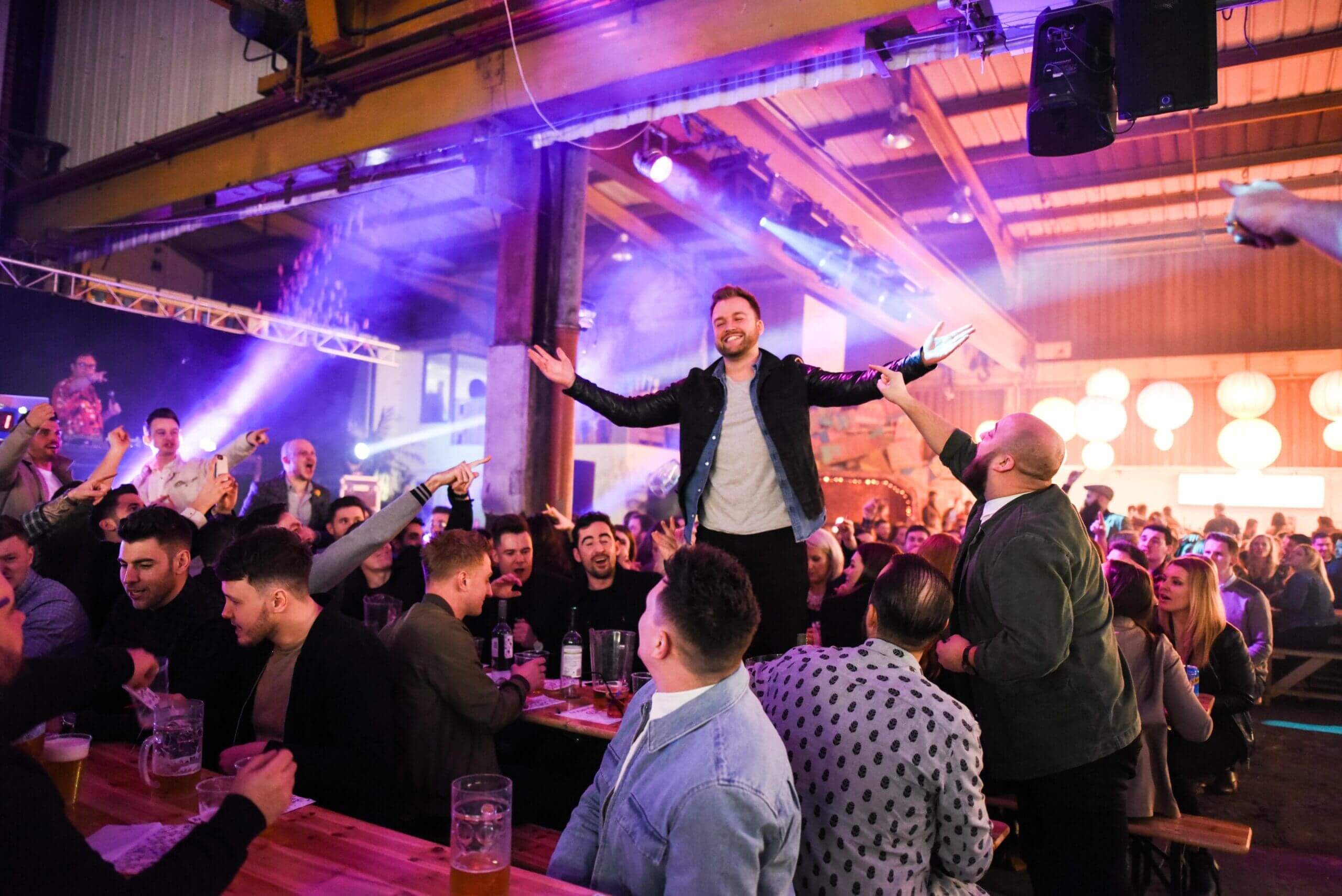 Get in touch
Please complete the form below and one of our team will be in touch! Or, feel free to call us on 02920 253 850.