The rundown.
Nestled right in the heart of Cardiff, Glamorgan County Cricket Club (GCCC) is a diverse and busy club. As well as hosting some of the world's finest cricket, the Club has been working hard to build its reputation amongst fans. Glamorgan is the only Welsh first-class cricket club, with a triumphant history they've ascended to the top peak of British cricket. They have won the English County Championship competition on numerous occasions.
Services
Paid Social Advertising, Content Creation
Sector
Sport
The brief.
Off the back of a successful 2018 campaign where Populate supported Glamorgan Cricket with their activation around ticket sales for the Vitality Blast tournament, they approached the agency again to work with us this time on the 2019 season.  Our focus initially was on the 'Big Match' vs Somerset Country Cricket Club which set to be a sell-out kickstart to the season in order to set up an appetite for fans for the rest of the season. Following this, we were then tasked with supporting the remaining home fixtures.  Our friends at Glamorgan had a goal – maximise return on ad spend and bring new audiences to the ground.
How we did it.
Approaching the upcoming season, we set about trying to achieve Glamorgan one important thing. Return on investment.
The strat.
The fixtures during the Vitality Blast season come thick and fast with often only a couple of days breathing space, so we created a detailed plan from the outset. We needed to ensure that each game got the loving it deserved, whilst matching audiences to key fixtures.
We collaborated with Glamorgan's data partner Two Circles in order to leverage customer data. This was then used to create both custom and lookalike audiences. To support the growth of new markets we used our own knowledge of the local area and experience marketing various other styles of event to create new audiences that sit outside of the database.
The creative.
Our creative team attended the first fixture, gathering content which could then be edited into a variety of social friendly outputs in the form of cold, warm and re-targeting ad campaigns.
This was coupled with archive content provided by the club and key partners. As the campaign went on, new elements were created based on the data and learnings from each game.
The build & optimisation.
The results from each game brought with it new insights into the performance of audiences and creative. We continued to optimise our campaigns throughout, moving budget quickly and efficiently to ensure the best possible return. Naturally, with the typical British weather there was also the rain to contend with!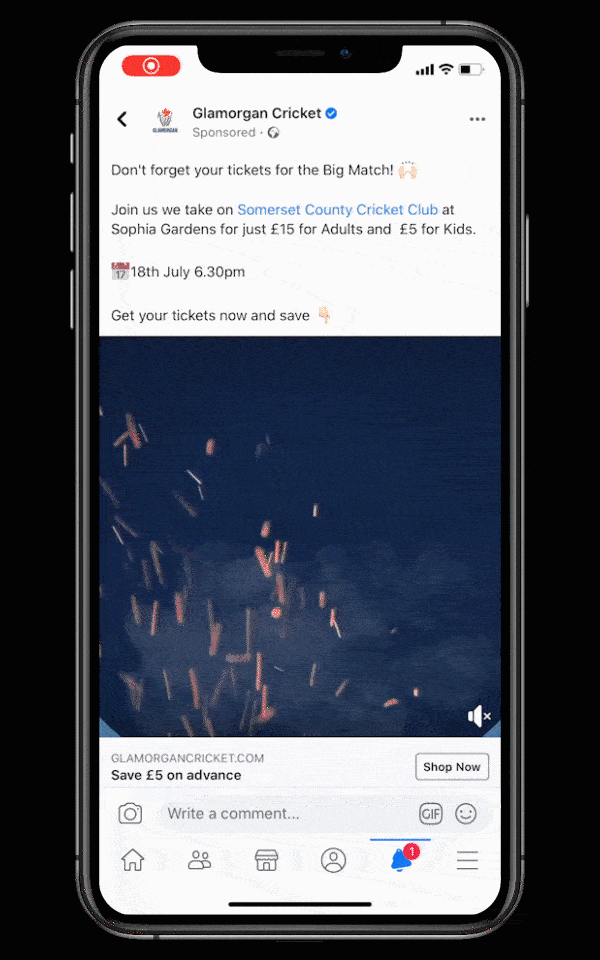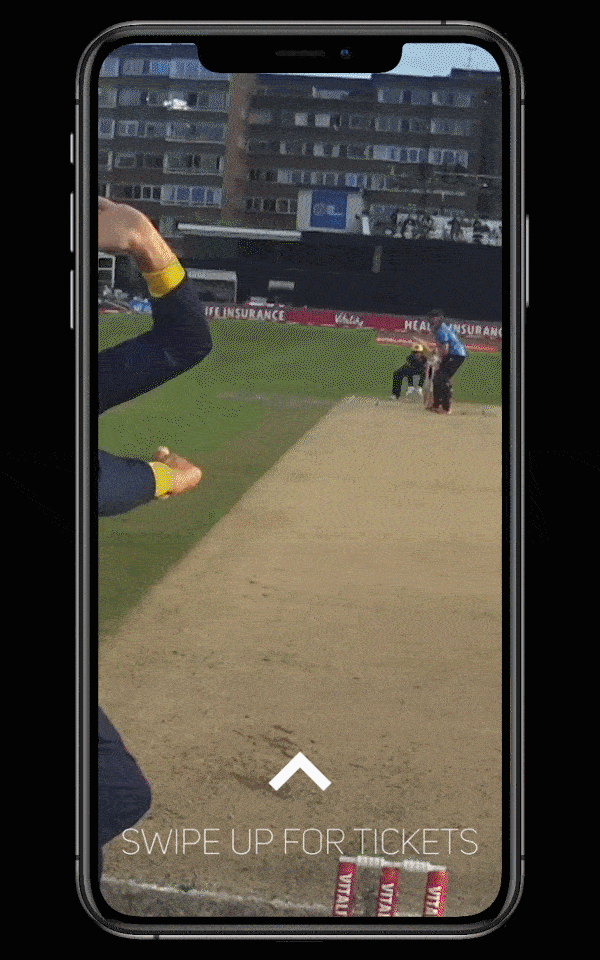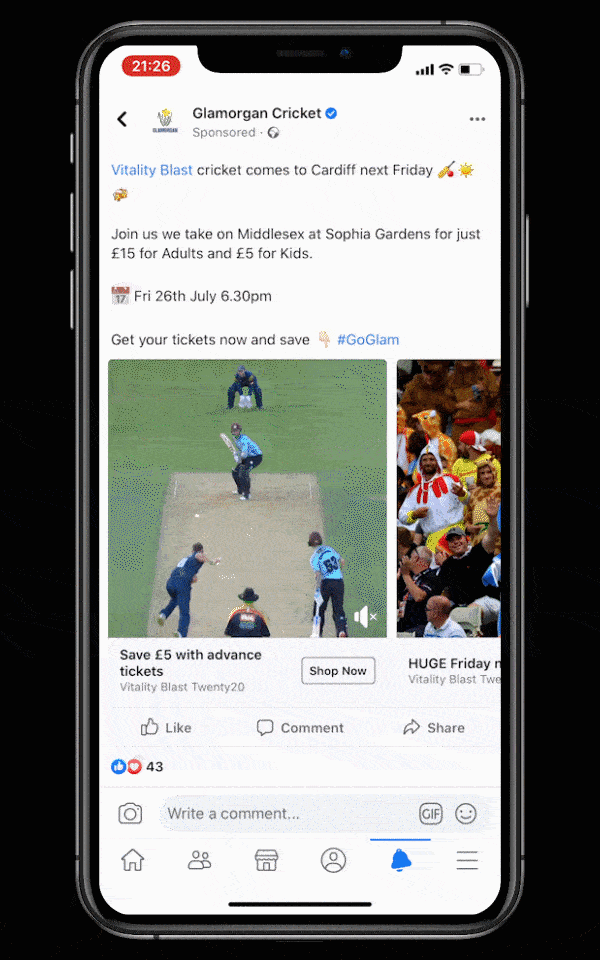 The full season.
1,340% ROAS
vs Somerset County Cricket Club
2,220% ROAS
vs Kent County Cricket Club
2,360% ROAS
vs Gloucestershire County Cricket Club
180% ROAS
vs Essex County Cricket Club
820% ROAS
vs Surrey County Cricket Club
1,000% ROAS
vs Sussex County Cricket Club
510% ROAS
vs Hampshire County Cricket Club
Don't just take our word for it
Our aim this season was to try and grow our fan base, the team at Populate supported this with some genuinely insightful campaigns. We're super happy with the work they have produced and look forward to continuing our partnership.
Looking to get similar results?
Looking for seriously good social content that can't be tamed? You've come to the right place
Get in touch
Please complete the form below and one of our team will be in touch! Or, feel free to call us on 02920 253 850.