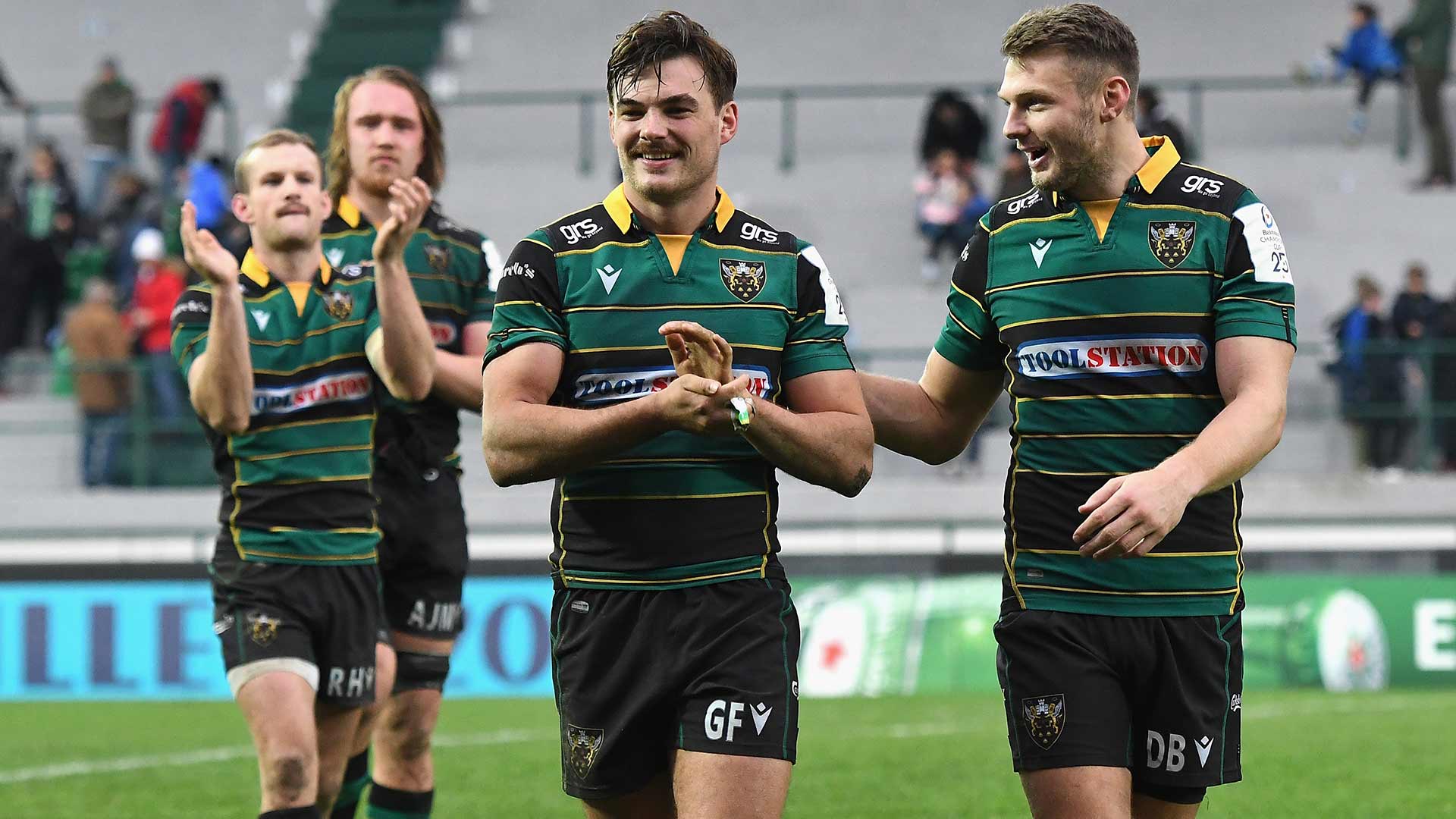 The rundown.
The men in Black, Green and Gold have had a triumphant history ascending to the very peak of English rugby. Playing in England's top division of rugby they're a club with a long and proud history of rugby which to this day is still at the heart of the Club. As of February 2020, they were also crowned one of the most popular rugby teams in the world.
Services
Paid Social Advertising
Sector
Sport
The brief.
Ahead of their 2018/19 season Northampton Saints approached us with a problem. They couldn't track their return. Northampton needed an expert paid-social centric agency that would come in, improve the current output and most importantly generate a better return of their paid social advertising campaigns. Our first port of call was to give them the insight they needed, building a plan for the season and the subsequent implementation.
Set up.
No campaign of ours will ever start without complete review and testing of all current aspects of the brands current platforms. Upon inspection the guys at Northampton were not utilising all features effectively and as a result their campaigns weren't being tracked and therefore not optimised effectively – something we find with a lot of clubs, no matter their size! We worked closely with their ticketing providers SAP to ensure that tracking was set up correctly across every possible customer touch point to accurately measure and supply the most important thing – results. We worked on a game by game basis throughout leveraging all paid social content across Facebook and Instagram.
Planning.
The club obviously has a vast amount of owned-data which was not being utilised efficiently especially when it came to growing their audiences and gaining new customers. We set about building a comprehensive and successful solution; a strategy that revolved around not just leveraging audiences which were known to the club but also growing new audiences.
Build & review.
Throughout the season, we were briefed on a number of fixtures – due to this we consistently built and optimised campaigns based on key dates that ensure each game got the attention it deserved.
Our paid ads team advised the Northampton Saints team on which creative content was required for higher success of the campaign. We worked with their partners to compose the very best social-ready content that could be edited into a variety of social friendly outputs in the form of cold, warm and re-targeting ad campaigns including Instagram stories which became a key channel for the club throughout the season.
The creative.
Take a look at some of the ads we've used throughout the season to engage key audiences and grow new ones.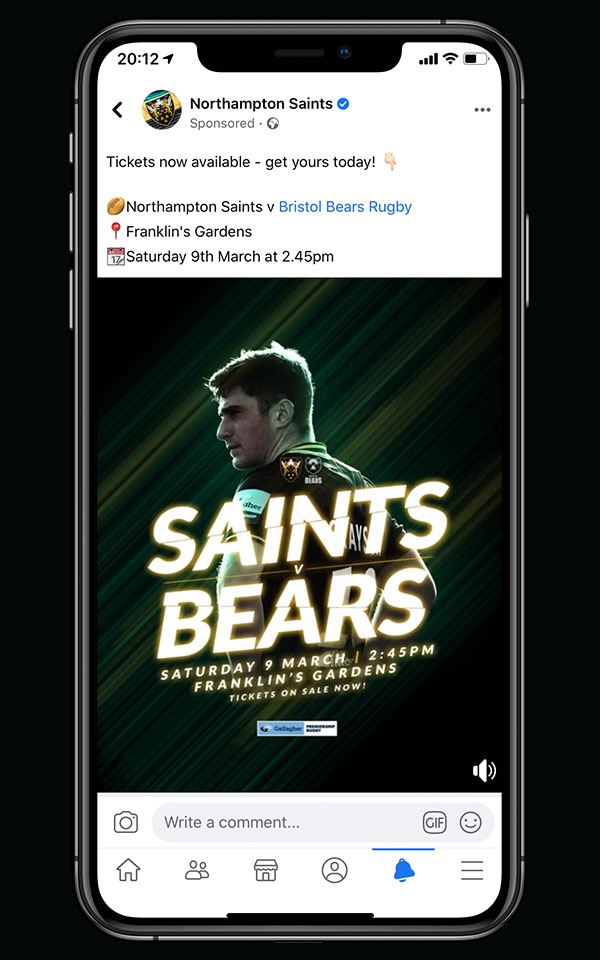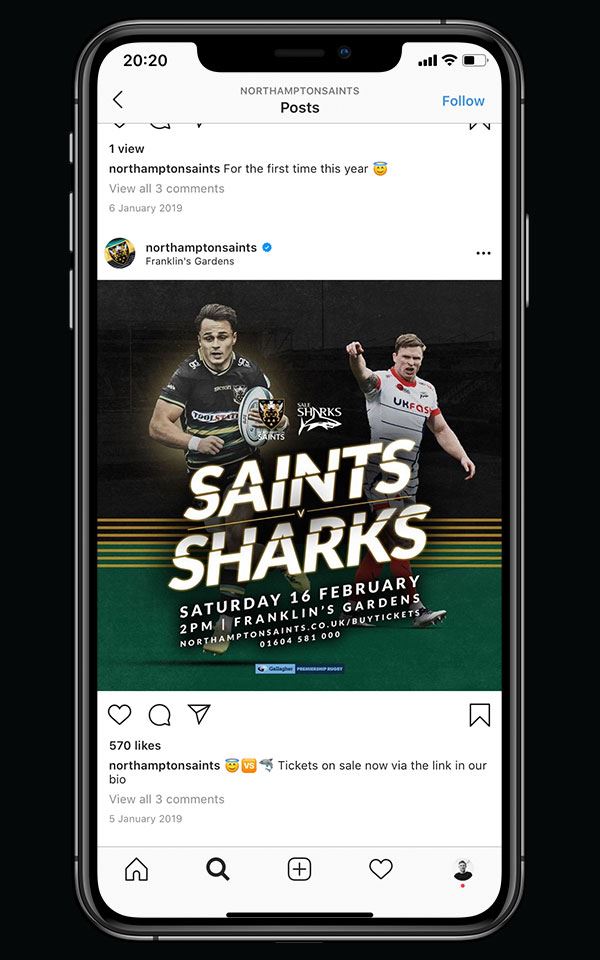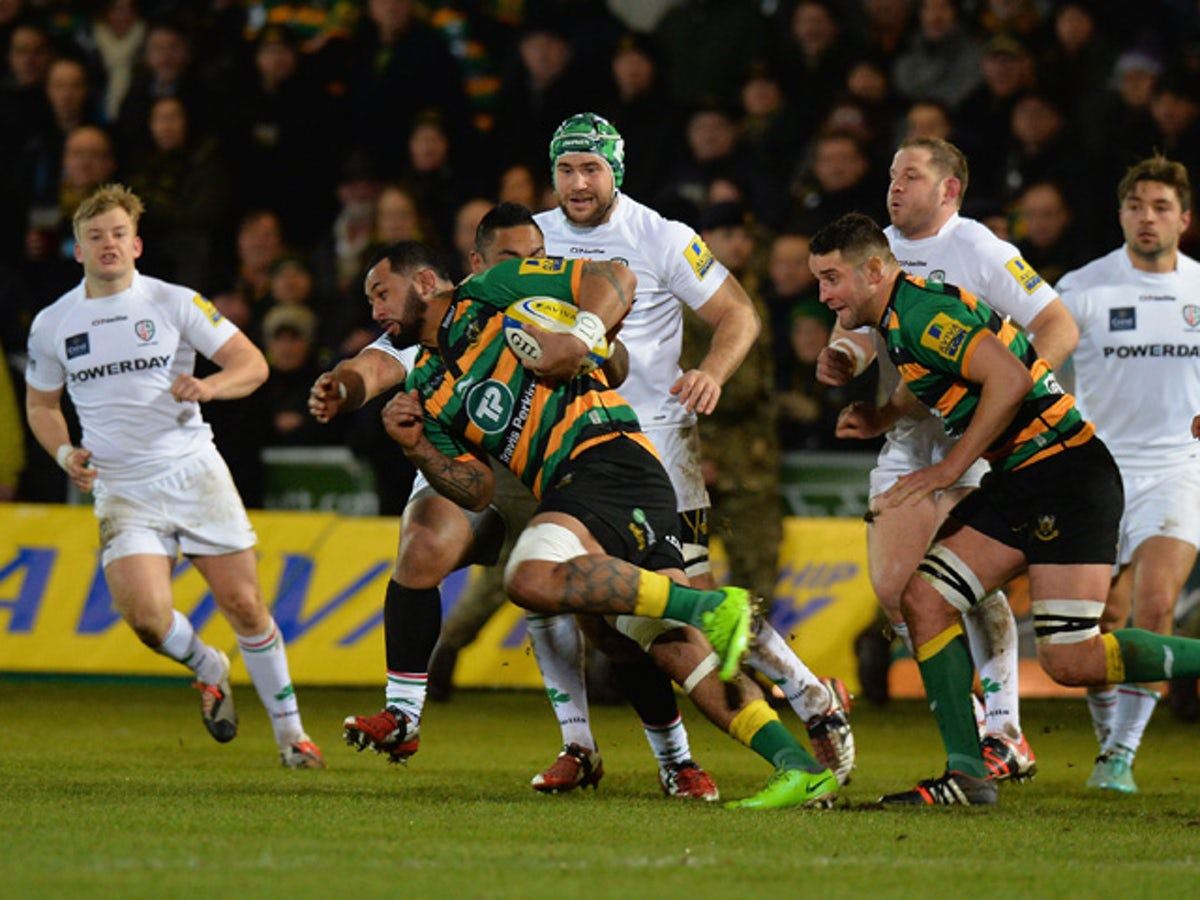 The full season
1,080% ROAS
Triple Ticket (European Challenge Cup)
1,672% ROAS
Half Season Ticket Campaign
9,636% ROAS
vs Saracens (Premiership Rugby Cup Final)
Don't just take our word for it
Populate worked diligently with our ticketing platform partner to revamp our tracking, giving us incredible value when it comes to reporting. From there, the support throughout the season has been fantastic. Valuable, effective and knowledgeable paid ads management.
Looking to get similar results?
Let's have a chat and dig deeper into how we can potentially help!
Get in touch
Please complete the form below and one of our team will be in touch! Or, feel free to call us on 02920 253 850