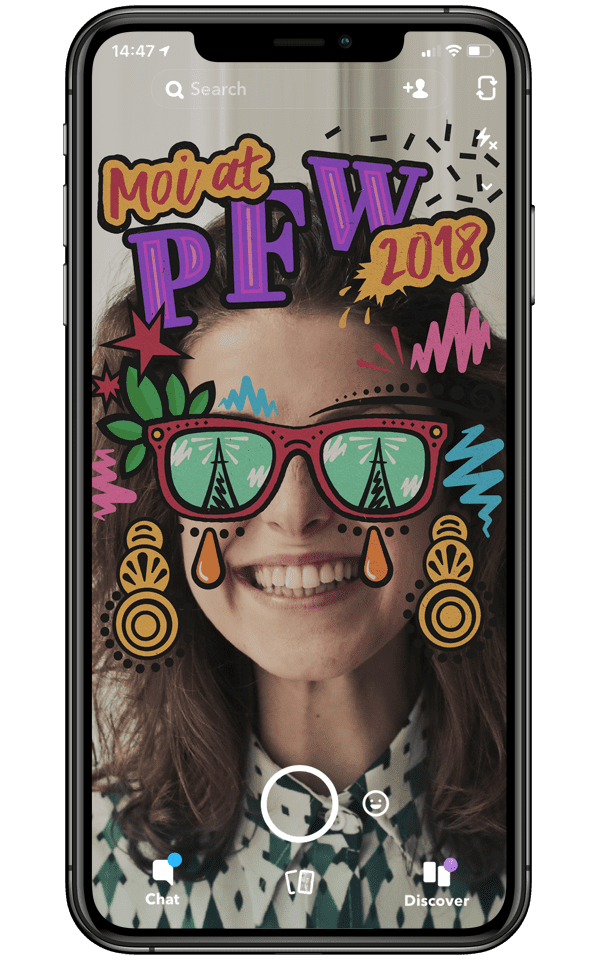 The rundown.
As part of its strategy to prove that it is a digital 'smart' city the French capital city, Paris, launched a campaign utilising Snapchat filters to accompany its annual Fashion Week. The week showcases the best of the fashion industry showing what's in in the season and what is definitely out. Normally, about 100 shows in total span the city of Paris, ranging from the top fashion houses to lesser-known designers.
Services
Content Creation
Sector
Events, Fashion
The brief.
In February 2018 we were approached by Paris Fashion Week to deliver a collection of Snapchat filters as part of a campaign with the Paris Tourism board to coincide with Paris Fashion Week. The aim? Engage a younger demographic with Paris Fashion Week.
What we did.
Working directly with the team at Snapchat France to produce a variety of designs to be used across the week itself. The styling for the filters was based on the 'magazine cover' inspiration provided by the client. Our aim was to ensure that each design was something that truly wanted to be engaged with. At the time Snapchat geo-filters were new to the market and we wanted to bring something fresh and exciting to the campaign.
The filters became the most used filters that Snapchat France have ever produced at the time, gaining both local and national press. President Macron himself actually discussed the success of the campaign – pretty nuts!
The Results.
#1
Campaign Snapchat France.

Get in touch
Please complete the form below and one of our team will be in touch! Or, feel free to call us on 02920 253 850.