The importance of running ads for sports teams.
In the current digital advertising ecosystem, brands have several options to acquire new customers. From paid search to social media advertising to display ads, each channel has its own advantages. However, advertising in the sports industry has very specific characteristics which make it a challenging industry to advertise in.
Here's our guide to advertising in the sports sector.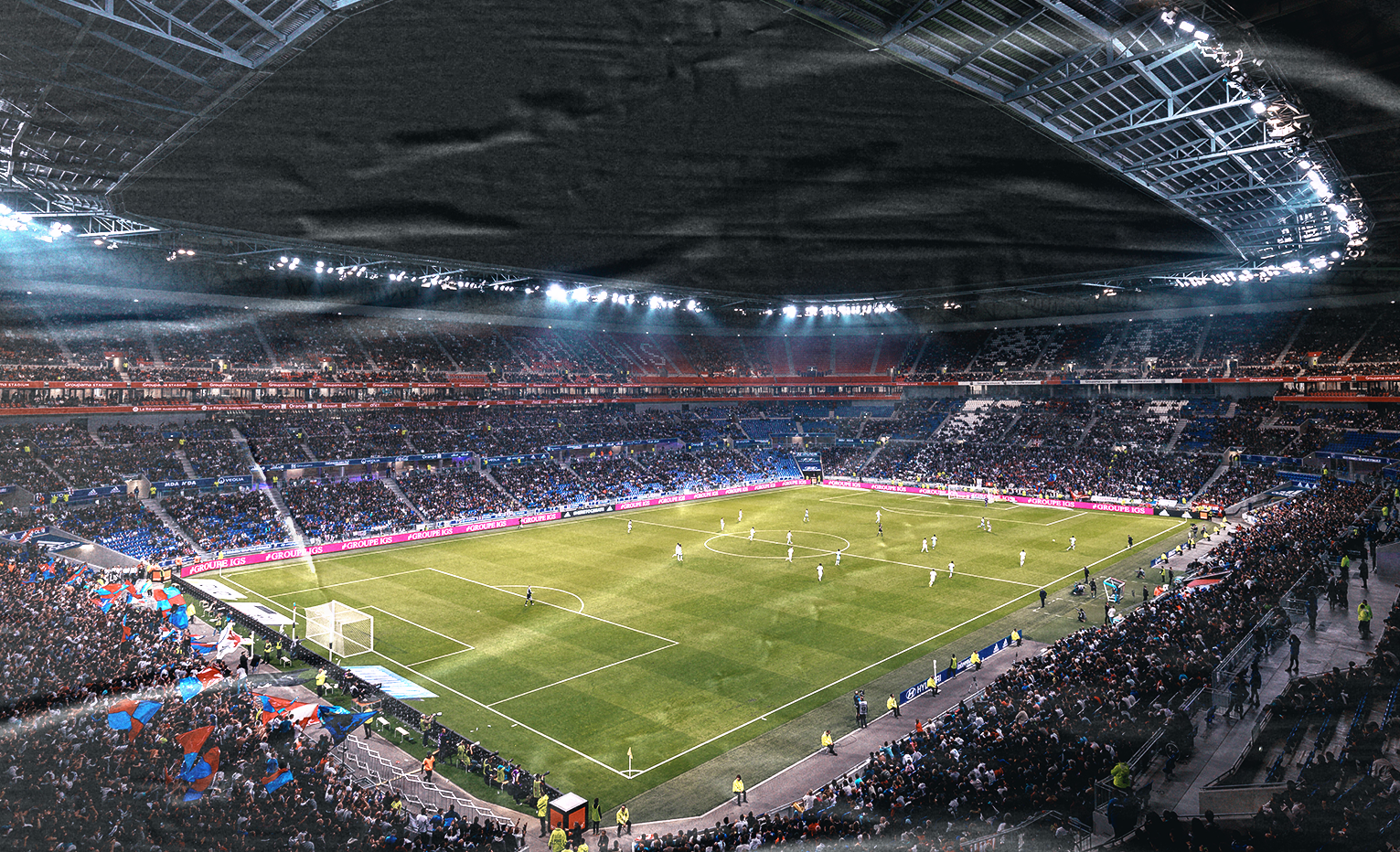 What is the Sport Advertising Ecosystem?
The sport advertising ecosystem is a complicated one. It consists of many different elements and channels, from TV to digital marketing to sponsorships.
Sporting events are the bread and butter of the industry, with brands competing to align themselves with various teams and players. As you can imagine, the sporting industry have some of the highest ad spends in advertising as they're highly competitive. From tickets to events, merchandise sales and general awareness, there's a lot to play for.
Why Advertising in Sports is Difficult
Sports teams have a very specific audience and provide unique challenges for businesses looking to advertise.
One of the first things that sports team brands need to consider is that their audience skews heavily towards male viewers. This is not only true for football, but also for other sports like rugby, cricket and even sports like darts.
If you think about all the professional sports teams in the UK, that's a huge market, and not one that's going to come cheap, not to mention the likes of brands and sponsors getting involved.
Key Elements in Effective Advertising in Sport
Consider the Consumer
One of the key elements to effective advertising in sports is understanding the specific needs and behaviours of your audience. Where are they, what do they want and how can you make the process as easy as possible for them?
Create a Strategy
What are your goals? What are your options? How do you want to reach consumers? All these questions should be answered before beginning an advertising campaign.
Leverage Sports-Specific Advertising Strategies
As every sport has different characteristics, so too will every sport's advertising strategies. A good example of this is ticket promotions. If you are running a campaign for tickets, you should consider things like timing before the event, and what creative to push in a lead-up to really drive interest.
Monitor Campaign Results
Monitoring and measuring campaign results will be critical to seeing success in your campaign. You should spend time analyzing which channels are working best on an ongoing basis and adjust accordingly. Don't be afraid to A-B test your ads. Which are converting, and which aren't? Adjust as you go.
Here's the results we had for Northampton Saints back in 2019.
How we did it.
Set up.
No campaign of ours will ever start without complete review and testing of all current aspects of the brands current platforms. Upon inspection the guys at Northampton were not utilising all features effectively and as a result their campaigns weren't being tracked and therefore not optimised effectively – something we find with a lot of clubs, no matter their size! We worked closely with their ticketing providers SAP to ensure that tracking was set up correctly across every possible customer touch point to accurately measure and supply the most important thing – results. We worked on a game by game basis throughout leveraging all paid social content across Facebook and Instagram.
Planning.
The club obviously has a vast amount of owned-data which was not being utilised efficiently especially when it came to growing their audiences and gaining new customers. We set about building a comprehensive and successful solution; a strategy that revolved around not just leveraging audiences which were known to the club but also growing new audiences.
Build & review.
Throughout the season, we were briefed on a number of fixtures – due to this we consistently built and optimised campaigns based on key dates that ensure each game got the attention it deserved.
Our paid ads team advised the Northampton Saints team on which creative content was required for higher success of the campaign. We worked with their partners to compose the very best social-ready content that could be edited into a variety of social friendly outputs in the form of cold, warm and re-targeting ad campaigns including Instagram stories which became a key channel for the club throughout the season.
Interested in finding out more about our work with Northampton Saints? Check out the full case study here.
Conclusion
Sports teams are doing all they can to find ways to capture the attention of their ever-changing audience. That's why it's not surprising that each year, many teams are experimenting with new ways to advertise their brands.
In a world saturated with advertisements, it's easy to overlook the effectiveness of an ad campaign, but when done correctly, sports teams can see huge results from online ad campaigns.
Need to know more? Let's hop on a call.
Let's jump on a call and have a chinwag! Or, if speaking to humans fills you with dread, send us an email!
Let's get this conversation started
If you're ready to be pushed and step outside your comfort zone, it's time to get to work. Fair warning - we'll tell you how it is, even if it hurts. We're going to test your limits. Because that's how you get to places that once seemed impossible. Of course, we'll be right beside you. Guiding. Supporting. Encouraging.